In this article, we'll discuss proven strategies that are working now in the restaurant industry. Following a simple 3-step system, we help restaurants increase foot traffic, sales, and customer retention by up to 20%. 
The Most Effective Way to Drive New Customers Into Your Restaurant
It's the lowest hanging fruit and by far one of the most beneficial revenue boosters you could ever create for your business.
You Need a Birthday Club!
Why? The most obvious reason to have a birthday club is to cater to the customers that love to celebrate their birthdays, as your restaurant becomes their destination spot. Birthdays are the most popular occasion for dining out.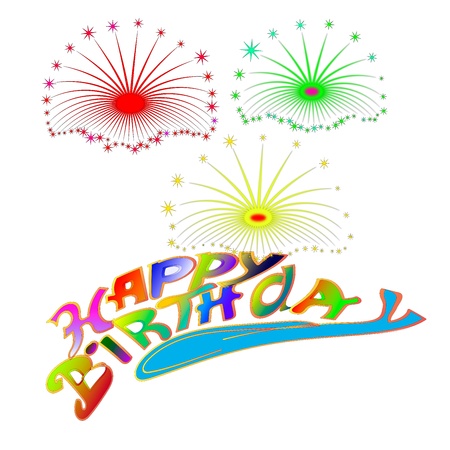 It's also one of the most commonly overlooked restaurant marketing opportunities, leaving huge sums of money on the table.
In this short read, we'll discuss why you need a birthday club at your restaurant, the negatives of a birthday club, and the best system we've found for driving customers into your restaurant to celebrate their birthday, even if they've never been there before.
According to the National Restaurant Association…
More than 70% of Americans eat out on their birthday
Birthday guest spend an average of $78 per table
The average birthday table is a party of 3-4 people
Birthday Customers Are Your Highest Valued Customer Per Transaction!
4 Reasons To Have A Birthday Club:
GOODWILL: Patrons that dine with you on their birthday bring goodwill & upbeat energy to your restaurant. It makes your establishment a happier place to be!
GROUPS: People seldom dine alone on their birthday, they usually bring a group of friends and family to celebrate with them. The average birthday table is 3-4 people, but easily can be 7 or more.
LOW HANGING FRUIT: More than 70% of all Americans eat out on their birthday. Why not capitalize on what would otherwise be lost revenue?
REVENUE MULTIPLIER: The power of just one more visit can have a tremendous impact on your bottom line. Just think how having multiple customers choose to celebrate their birthday at your restaurant can translate to additional revenue during the rest of the year.
How To Create A Birthday Club
Here are the steps to create your own INTERNAL birthday club: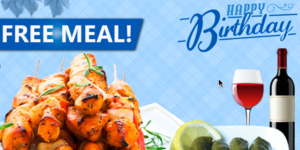 STEP 1: Create a Compelling Offer
Its important to make sure you have a compelling offer to incentivize your customers to dine with you versus your competitor. Typical offers involve complimentary meals or desserts to birthday patrons if they are accompanied by a paying guest, BOGO, etc.
STEP 2: Design the Marketing Materials
You'll need to create marketing materials to showcase your birthday club to encourage customers to sign up for your club. This can be postcards you send in the mail, business sized cards you provide to guests upon paying for a meal, or table tents with a call to action to join your birthday club.
STEP 3: Website & Automated Email System
Somewhere in the marketing materials, you'll need to give a destination for guests to visit and sign up for your birthday club. This can be a simple one-page website that is connected to an automated email system, which captures the customer's information and automatically sends them their birthday offer before their big day.
STEP 4: Sign-up Form
You can also take a more manual approach and hand out sign up cards that capture all your customers pertinent information, then enter this information into a spreadsheet or a database program such as excel or google spreadsheets.
Negatives of Having a Birthday Club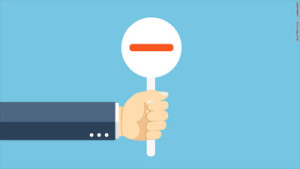 There's no doubt that having an internal birthday club can have tremendous benefits for your business.
However, it's an additional responsibility that needs constant attention and management. You need to have appointed staff to:
Properly manage your birthday club
Routinely enter new sign ups in to your database
Track the responsiveness of your marketing
Keep your marketing collateral updated (which can get expensive)
If these things aren't managed properly then having a birthday club can go south very quickly.
For this reason is why we recommend you create an external birthday club instead of an INTERNAL birthday club.
Birthday Marketing Attracts NEW Customers
In addition to the tedious work it requires to run an internal birthday club, a common concern we hear from restaurant owners is the need to attract NEW customers. You don't want to just provide discounts and specials to existing customers who may already intend to celebrate their birthday in your restaurant.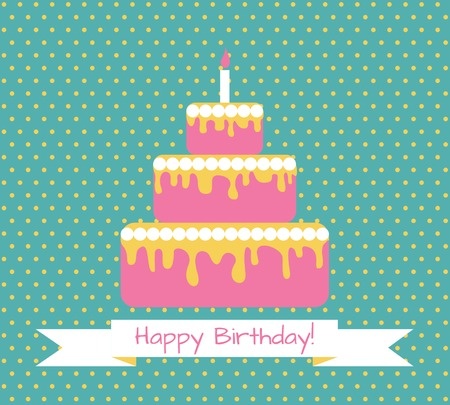 Recently, we've been having great success with a new program called Birthday Marketing.
This system allows us to geographically target thousands of people within a 10 mile radius of your restaurant on a daily basis, whose birthday is in the next 7 days!
We then send these customers to your restaurant to celebrate their special day. This program helps local restaurants get more new customers on an ongoing basis, in a fun and upbeat way.
Since we are confident in our approach, we practice exclusivity. Meaning, we only work with a limited number of restaurants per geographic region to maintain the effectiveness of our program.
How We Can Help
On the next page, we'll show you exactly how we can help your restaurant achieve dramatic growth in a way you've probably never seen before. You'll learn exactly how to:
Drive a steady flow of daily new customers
Increase customer retention by upwards of 30%
Produce 20-30% redemption rates consistently for reputable national franchises & local restaurants (very high!)
Get ongoing visibility and exposure to their restaurant in a way that's less expensive than traditional advertising, but much more effective
We Have A Simple 3-Step Process Proven To Increase Foot Traffic, Sales, & Customer Retention

It doesn't matter if you're a local restaurant or a national franchise with several locations, we can help. Our simple 3-step process is proven to work across several industries. In fact, this exact system is responsible for helping a Denny's franchise accomplish the following in a 30-day period:
Generate 928 new customer leads
Reach 57,988 verifiable new customers
Average 20% redemption rates for a direct response campaign
Increased average ticket transaction by crafting a coupon campaign with a built in viral effect, which caused customers to bring an average of 2-3 people with them to dine!
---
"We Drive The Most Qualified Customers To Your Business On a Daily Basis – It's A Win-Win!"
We've truly created a sustainable system that will produce new customers on a daily basis to your restaurant. If you can benefit from a steady flow of new customers, then make sure to proceed to the next step below to learn if  having a external birthday club is a good fit for your restaurant. Our unique Birthday club is the most passive, hands off, hassle free way to increase your revenue and drive new customers into your restaurant daily. Want to learn more?